The keyboard is one of the most important components of our computer setup. It's an essential tool that we use for work, entertainment, and communication. That's why it's essential to find a keyboard that fits your needs and preferences. One of the best types of keyboard on the market today is the mechanical keyboard. Among the many brands available, GATERON Keyboard stands out among the rest for its exceptional quality, reliability and functionality. In this blog, we'll take a closer looking at what makes GATERON Keyboard such a top choice for keyboard enthusiasts and professionals alike.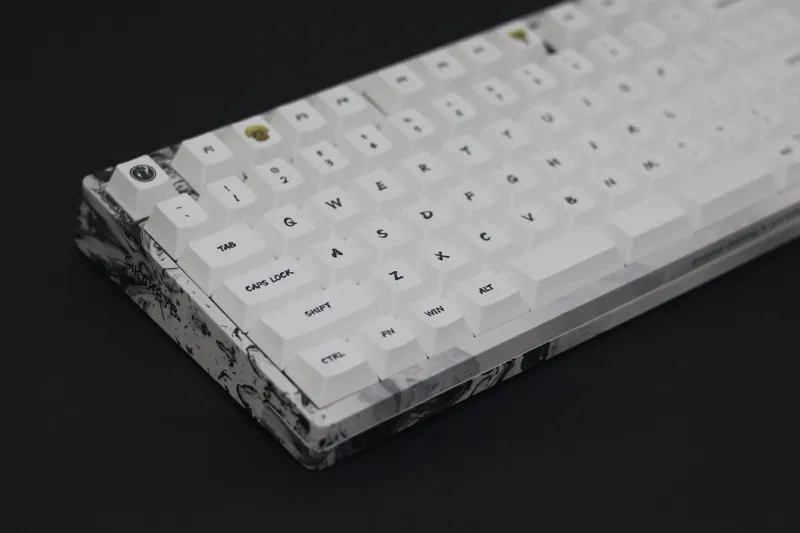 1. Durability and Quality
GATERON Keyboard is known for its exceptional durability and quality. Their switches are manufactured to high standards with careful attention to quality control. This attention to detail ensures that these keyboards last for a long time, even with frequent use. GATERON Keyboard switches are known to be superior to many other brands because they're built to withstand the rigors of heavy typing and gaming.
2. Smooth and Accurate Typing Experience
One of the reasons why GATERON Keyboard switches are so popular is because of their smooth and accurate typing experience. The keys are designed to provide a tactile and responsive feedback that feels great to type on. Whether you're typing up a report or playing a video game, each keystroke feels satisfying and responsive. GATERON Keyboard switches are also known for their quiet operation, which makes for a more comfortable and pleasant experience.
3. Wide Range of Switch Options
Another advantage is that GATERON Keyboard offers the wide variety of switch options available. Whether you're looking for a switch with a light touch, a heavy tactile bump, or somewhere in between, GATERON Keyboard has got you covered. They offer a broad selection of switches that can cater to your specific typing or gaming needs.
4. Customizability and Aesthetic Appeal
GATERON Keyboard also offers customizability and aesthetic appeal. These keyboards come in various colors and styles that allow you to choose one that suits your personality and preferences. You can also customize the keys to suit your unique typing style or workflow. This flexibility appeals to gamers, programmers, and anyone who's particular about their peripherals.
5. Exceptional Customer Service
Lastly, GATERON Keyboard has an exceptional customer service team. They're always available to answer your queries and provide assistance whenever needed. You can easily reach them through their website or via email and phone. E-mail: [email protected] or Tel: +8613923602534. GATERON support team's responsiveness and attentiveness make them a reliable brand that you can count on when it comes to their products and services.
If you're looking for a high-quality and reliable mechanical keyboard, GATERON Keyboard is undoubtedly a brand worth exploring. Their range of switches, customizability options, and customer service are some of the reasons why they stand out among other keyboard brands. Whether you're a professional or a casual user, GATERON Keyboard offers an exceptional typing and gaming experience that you won't regret investing in. So, buy your own GATERON Keyboard today and take the first step to enjoying the ultimate mechanical keyboard experience!